Add your review
Sensoterra LoRa Soil Moisture Probe
Sensoterra LoRa Soil Moisture Probe
€300,00
(€363,00 Incl. tax)
The Sensoterra soil moisture probe is a wireless LoRa-supported device with a simple app installation to monitor the active root zone of the crop you want to measure. Read more
Description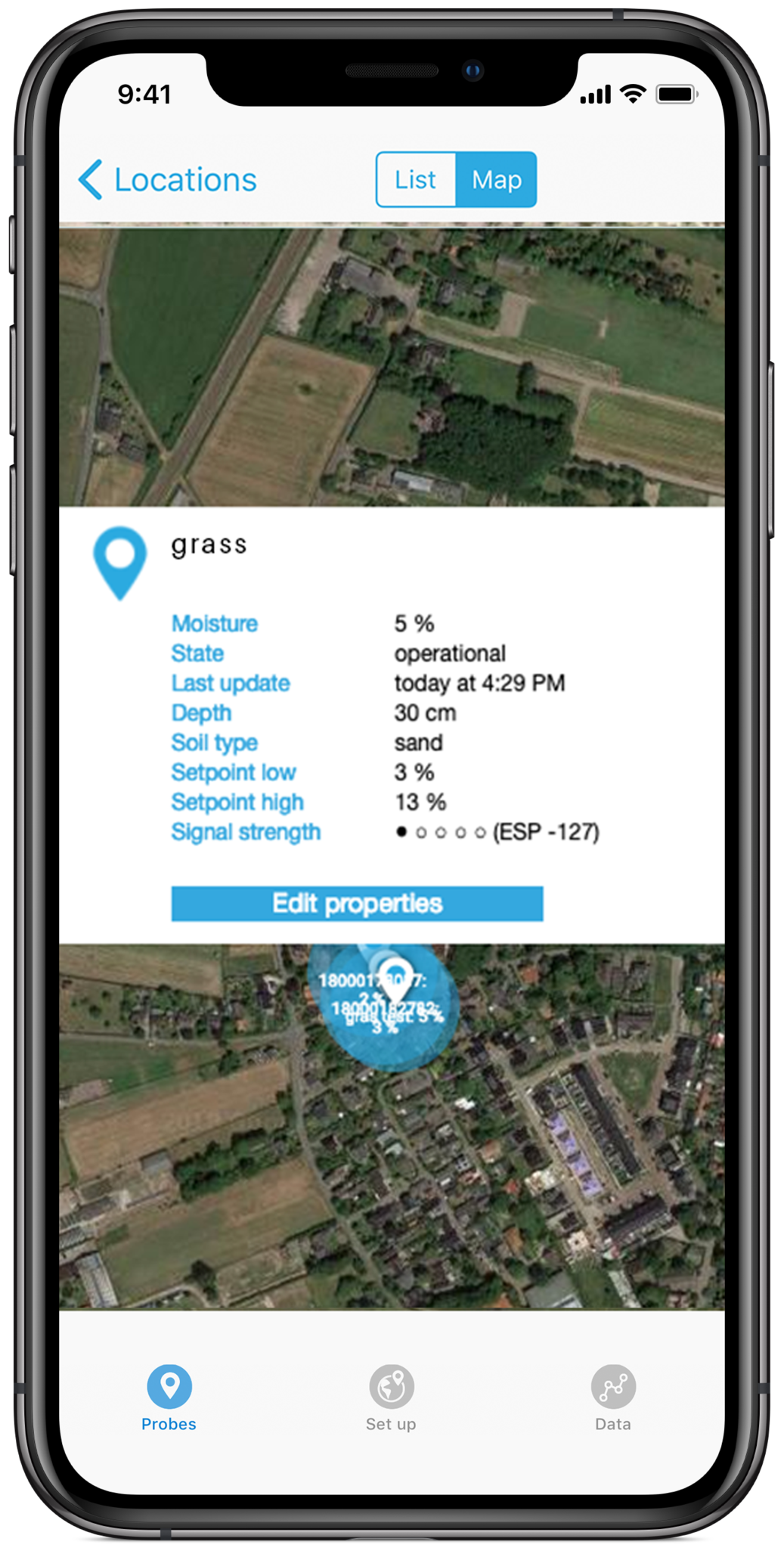 Growing more, wasting less - the dream of many farmers. With the introduction of the wireless Sensoterra Soil Moisture probe, this has now become a possibility. The benefits are manifold, ranging from a one-minute installation through a QR code, to 99.5% data accuracy on a probe capable to measuring on all soil types such as clay, saline clay, sand, peat and much more.
Previous results have indicated increases in crop yield of up to 30%, time savings of 85% and reduced irrigation of up to 60%. Such benefits are not restricted to farmers, with these probes being utilized in a range of industries such as smart cities, landscaping, agriculture and horticulture.
Powered by LoRa, all you require is a LoRa gateway and you have a private network with 24/7 monitoring capabilities, anywhere in the world. The weatherproof enclosure makes it simple to measure your soil in any environment, from the high mountains to rural Australian lands. 
One of the great benefits of the LoRa soil moisture probe is that all data can be read on their mobile app, their website app, or through an API into your own dashboard. 
If you have any questions on what length to get, feel free to send us a message at [email protected] or create a ticket in our store. Click here to view the datasheets. 
The installation guide can be found here
The FAQ for this product can be found here